Plan Your Visit
Our International customer service is set to give utmost attention to the provision of treatment and services that are of the highest standards, always with the patients' satisfaction in mind. We offers a wide range of specialist medical services, both outpatient and inpatient. In accordance to your medical conditions and needs, we will recommend and schedule medical appointments for you with the appropriate specialists and make all the necessary arrangements for your visit.
Step 1. Learn About Us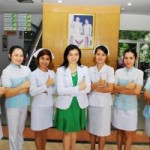 Our website will provide a one-stop service for local and international patients looking for specialists' expertise, personalised patient care and modern medical technology at Ekachai Hospital. Our dedicated and experienced staff are professionally trained to provide genuine care and comfort, and to attend to the special needs of patients before, during, and, if necessary, after their visit. They are also able to provide advice on the estimated cost of treatments and procedures at our hospitals. Visit our About Us page to learn more.
Step 2. Select a Doctor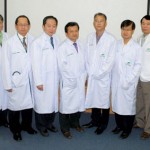 Whether you have a preferred primary care physician or need specialty care for a specific medical problem, were here to help. Our doctors who provide treatment for international patients are specially trained in various specialties and sub-specialties, being highly experienced and widely recognized in their fields of interest. We emphasize upon having clear communications between patients and doctors, developing thorough understanding of all available options and having informed consents. Search our doctors directory to find a doctor who is best to meet your needs.
Step 3. Make an Appointment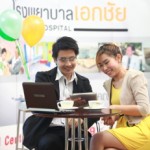 When you're ready to schedule your visit to our hospital, use our Make an Appointment page. If you prefer, you may select a date and ask us to recommend a doctor. We will process your request and confirm your appointment by email. If you are coming to Bumrungrad for in-patient surgery we can make room arrangements and manage other ground service arrangements for you. You will still need to make an appointment with your surgeon, who must see you in Bangkok to make sure you are qualified for surgery.
Step 3. Arrange Travel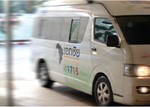 Besides meeting your medical needs, we also offer a range of services to make your stay in Thailand a pleasant one. As a visitor to Thailand, you may not be so familiar with how to get around. Our staff will be happy to make your transport arrangements for you so that you can be sure you get to all your appointments on time. Upon request, our staff can arrange for transport from the airport to the hospital or your hotel. Understanding the communication needs of our patients who come from the world over, our staff can arrange for interpreters and translation services for a number of languages. You can ask for assistance by visiting our Contact Us page prior to your visit.