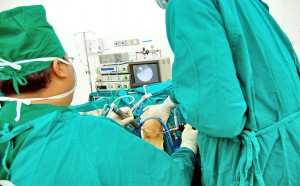 Life alters significantly when you are suffering from illness or injury. You limit yourself to perform everyday tasks like sports and leisure activities because the condition can become overwhelming.
At Ekachai Hospital, we offer a proficient diagnosis, treatment and rehabilitation of children to elderly with bone, joint or connective tissue disorders: from simplest orthopaedic cases to the most complex. We can ensure the best possible outcomes, assist you throughout the procedure, give you a peace of mind and most importantly keep you active and live pain-free.
Advanced Technology Imaging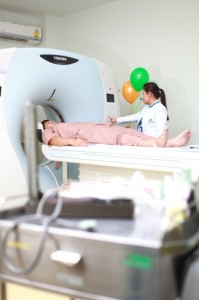 When you visit our Orthopaedic Center, convenience is a key. No need to travel back and forth between locations. Ekachai Hospital offers a wide range of imaging services for early detection. screening and evaluation. Our advanced technology imaging help diagnose promptly, so patients can get the essential treatment without delay. The services are highly digital, to help our physicians to clearly view images and reports in an electronic format by means of web-based image management system.
Ekachai Hospital has a combination of diagnostic equipment and skillful staff to offer a range of imaging procedures including ultrasound, CT scan, MRI, interventional radiology, neuroradiology and PET imaging. We are dedicated to provide the most advanced and comprehensive diagnostic services, and look forward to continued advancement in diagnostics technology.
Our Services
General Orthopaedics
Congenital Deformity
Compressive Neuropathy
Total Knee Replacement
Spine Surgery
Trauma
Hand Surgery
Total Hip Replacement
Arthroscopic Surgery
Spine Center
Our advanced spine center offers many treatment options from minimally invasive endoscopic procedures to open spine surgeries. Spine Centers team of physicians and medical professionals that exploring latest medical developments and breakthroughs and pioneering new techniques for more effective treatments while minimizing patient risk. Learn More…
Musculo & Skeletal Center
Our Musculoskeletal Center is an integrated, multidisciplinary specialty clinic providing non-interventional and interventional musculoskeletal care and neurosurgical treatment of the spine. Our board certified, fellowship trained team is comprised of team and neurosurgeon who work closely together to provide our patients with an accurate, informative, diagnostic and tailored treatment plan on an extremely personal, individualized and professional level. Learn More…
View our Specialists in our Orthopaedic Doctors Page