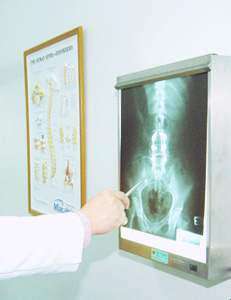 Our Musculoskeletal Center is an integrated, multidisciplinary specialty clinic providing non-interventional and interventional musculoskeletal care and neurosurgical treatment of the spine. Our board certified, fellowship trained team is comprised of team and neurosurgeon who work closely together to provide our patients with an accurate, informative, diagnostic and tailored treatment plan on an extremely personal, individualized and professional level. Our physicians are able to access medical Campus to provide complete health care services including on-site facilities equipped with the latest in advanced diagnostic imaging and surgical equipment.
Treatments & Services
Arthritis Care
Joint Replacements
Brace and Special Equipment
Lumbar discectomy
Arthroscopic Surgery
Spinal Surgery
Diagnosis and Treatment
Lumbo-Sacral Spine Decompression
And many other treatments and surgeries we provide, just feel free to contact our center.
Our Facilities
Bone densitometry (for measuring osteoporosis and bone density)
Complete imaging support including MRI (magnetic resonance imaging)
Computerized patient records in each physician consultation room
Digitized online x-rays
ESWT (extracorporeal shock wave therapy) for non-invasive treatment of chronic tendonitis
Specialized cast rooms and treatment areas
The Rehabilitation Center provides rehabilitation, medical consultation and physiotherapy