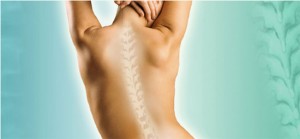 Our advanced spine center offers many treatment options from minimally invasive endoscopic procedures to open spine surgeries. Spine Centers team of physicians and medical professionals that exploring latest medical developments and breakthroughs and pioneering new techniques for more effective treatments while minimizing patient risk. Our board certified orthopedic spine surgeons have performed many of procedures with outstanding and lasting results. The highly experience skilled medical doctors and staff are not found at any other spine surgery center.
Our service and facilities:
Back and Neck Pain Treatment Options
We are proud to offer more than thirty procedures to diagnose and relieve spine pain. We are all about specialties of spine care, including interventional pain management specialists, orthopedic spine surgeons and neurosurgeons.
We believe that patients should be treated with the most conservative, least invasive treatments possible, before considering minimally invasive spine surgery. Based on the continuum of care, such treatments include proper rest and lifestyle changes, physical therapy, and other pain management treatments.
Continuum of Care Treatment Alternatives
In order to give patients a wide range of pain management solutions, we provide spine pain treatments that are less invasive alternatives to spine surgery. These medical procedures fall into two categories: Detailed Diagnosis, to identify the exact source of pain; and Pain Management Injections:
Diagnostic Procedures
By identifying the root cause of spine pain, a physician can map out the best road to his or her patients with long-term pain management.
Nerve Block Injections
An injection can be used to identify the exact source of the pain, as a diagnostic tool for a subsequent procedure to treat the root cause.
Minimally Invasive, Endoscopic, and Modified Traditional Spinal Surgical Techniques
Often, conservative treatments help over a short time span. Unfortunately, many back problems persist and usually worsen as the symptoms are much more easily treated than the underlying causes. Your physician may recommend a surgical alternative to correct the root cause of pain if other treatments including a different procedure have not reduced your pain.
Endoscopic Decompression and Ablation
An endoscopic decompression procedure uses a laser to shrink or remove excessive soft tissue (such as a herniated disc) pressing against nerves in the spinal column. An ablation deadens a nerve, similar to a root canal.
Discectomy and Laminotomy
The term -ectomy means a surgical removal, whereas the term -otomy refers to a partial surgical removal. These procedures remove part or all of a problem disc or bone material, to treat spinal pain.
Fusion and Fixation
A fusion or fixation binds two pieces of bone together, sometimes with added instrumentation such as a plate, to stabilize a part of the spine.
Replacement and Augmentation
A replacement or augmentation provides additional support to a disc or part of the vertebral bone that is so damaged that it needs to be replaced, or have additional support added to it.
Minimally Invasive Neurostimulation
When other treatments do not work, neurostimulation provides gentle stimulation to pain nerves, to confuse the nerve and stop sending the pain signal.
Try Conservative Treatments First
Before considering surgical options, patients should have tried other, more conservative treatments. Some alternatives include massage therapy, physical therapy, chiropractic care, epidural steroid injections and other pain management techniques. Often, conservative treatments help over a short time span. Unfortunately, many back problems persist and usually worsen as the symptoms are much more easily treated than the underlying causes. If conservative treatments are not relieving your back pain, it may be time to consider a surgical alternative.