The contemporary approach to restoring and enhancing the face and body is the signature of Ekachai Hospital. Our surgeons are skilled at state-of-the-art surgical of many procedures. A little help can go a long way when it comes to looking and feeling your best. And when it comes to your face and body, the choice is yours. Ekachai Hospital offers Plastic Surgery procedures to boost your confidence and improve your physique from head to toe. We invite you to explore our list of Plastic Surgery procedures below. REVIEW
Our Services:
Face
Facelift (Rhytidectomy)
Lip Augmentation
Chin Augmentation
Mandible Angle Reduction
Augmentation Rhinoplasty (Korean shaped)
Upper Blepharoplasty (Eyelid Lift)
Lower Blepharoplasty (Eyelid Lift)
Breast
Augmentation Mammoplasty (Tear drop shape)
Breast Lift (Mastopexy)
Breast Revision
Breast Removal (Mastectomy)
Buttocks Augmentation (Implant)
Body
Arm Lift
Gastric Sleeve Surgery
Our Surgeons: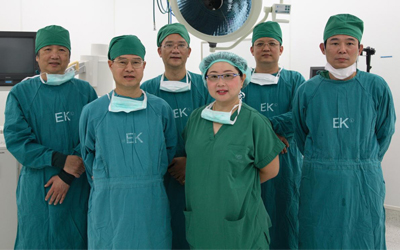 Ekachai Hospital surgeons are renown for being at the forefront of plastic surgery, both in quality and innovation. Surgery can be a little scary to most people, but once they find an experienced surgeon that they trust and are comfortable with, they usually begin to relax. Each patient will experience careful consideration by the surgeon and staff at Ekachai Hospital. They are skilled medical professional at providing the highest quality of medical treatment. Thorough examination, including a medical history, is utilized to optimize the patient's outcome. Realistic expectations are discussed, with in depth conversation about options, benefits and risks for each procedure considered.
Safety and quality care treatment for patients are guaranteed that are considered the best in the industry. Our surgeons in the lists are highly experienced and qualified in the field of plastic and aesthetic surgery.
View our Specialists in our Plastic Surgery Doctors Page